Since the early 2000s, online ecommerce websites have experienced exponential growth since Shopify and WordPress made it simple for small businesses to launch an ecommerce storefront. This surge was further spurred by the rising urbanization of emerging markets with improved access to the Internet.
eCommerce provides numerous advantages to both customers and merchants. Customers now have more choices, and purchasing can happen faster than through traditional stores. Sellers can now reach new audiences and increase sales, including tracking performance and analyzing data in real time.
With the substantial growth of eCommerce websites, more and more apps, tools, and platforms are emerging to facilitate online businesses. One such online app is WooCommerce. WooCommerce is one of the world's most widely used ecommerce solutions, and its modular design enables it to grow alongside your business as it expands. At the same time, WordPress integration ensures great SEO and usability for optimum usability and SEO rankings. The free licensing makes WooCommerce an excellent solution for small to mid-sized businesses seeking full-featured ecommerce capabilities.
What is WooCommerce?
WooCommerce is an open-source e-commerce application created for use with WordPress websites. It offers complete e-commerce capabilities that compete with those present in top enterprise applications but with lower setup costs. Providing a reliable and highly efficient option for small and medium businesses globally, WooCommerce can be used to sell literally everything that can be purchased online. This includes physical goods, digital downloads, services, appointments, and reservations. Additionally, WooCommerce can be tailored using a variety of themes and plugins that flawlessly match the appearance and feel of any website.
WooCommerce websites allow sellers to sell any type of imaginable product – whether physical goods like clothing and electronics or digital downloads like eBooks and apps. Customers have multiple shipping options and in-store pickup options, from local to international. Also, geo-location support allows you to display shipping rates and taxes based on where the customer lives. With the updated and easy-to-understand reports and insights, you can strategically develop and employ some of the best eCommerce strategies through WooCommerce.
White Label SEO Reporting Tool for WooCommernce
Digital marketing companies often struggle with effectively managing client websites and projects for clients. According to in-house research, most agency executives and account managers spend more and more time on manual tasks such as creating reports or client portals manually – this may include using various tools for data compilation before emailing or sending the final report(s) via third-party platforms. This may consume both time and resources when managing multiple projects simultaneously. This is where a White Label SEO Reporting Tool comes into action!
Reports play an important role as they give you the exact scenario of your business and its performance online. Getting these reports with a few clicks right on your screen becomes convenient when you access these reports using AgencyEasy. It's a leading White Label SEO Reporting Tool that smoothly integrates your campaign with WooCommerce and other useful online tools like Google Analytics 4, GBP, various social media platforms, and much more. To learn more about AgencyEasy and how it can help your agency deliver remarkable reports to your customers with a few clicks, contact us now!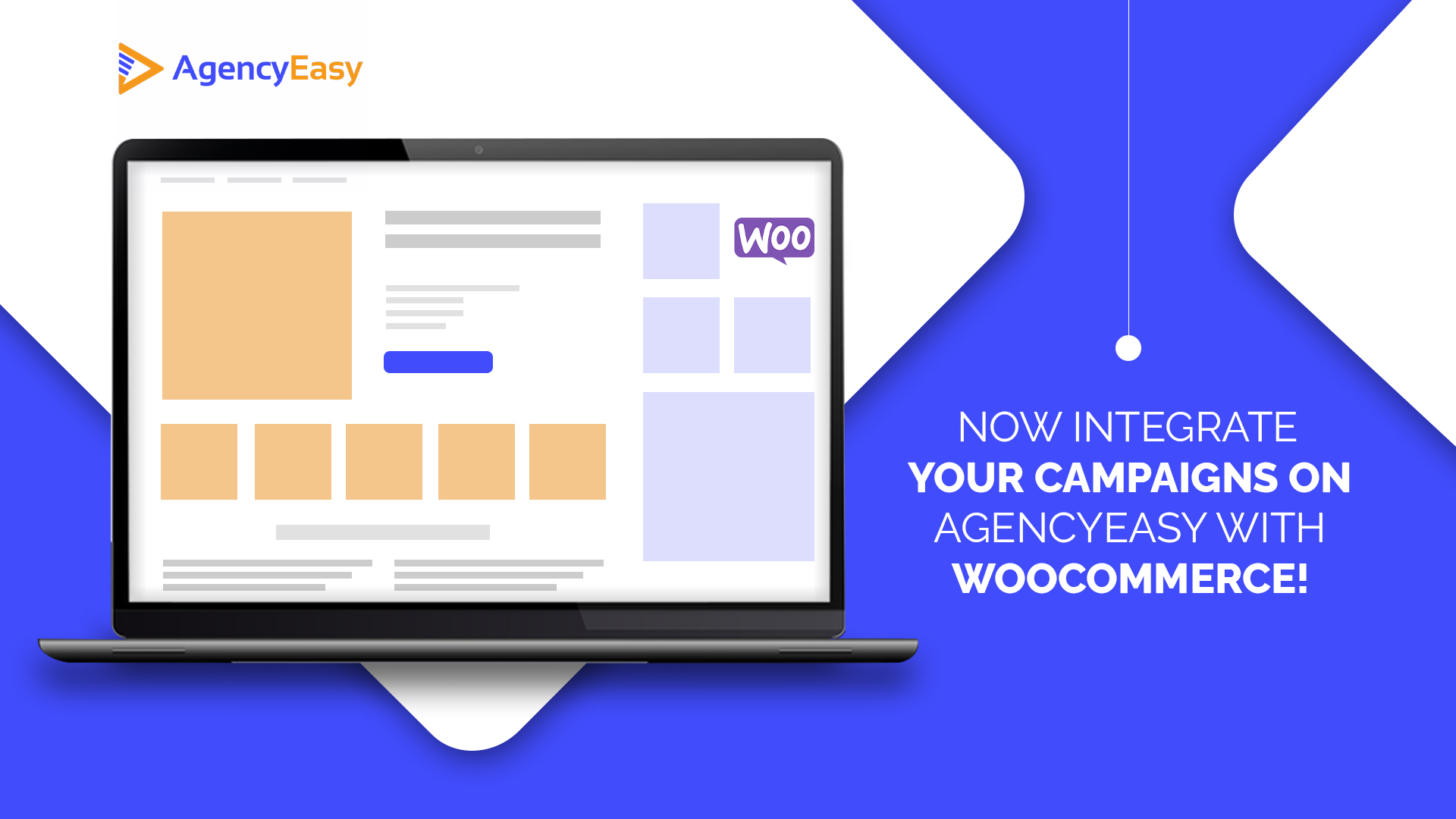 Accessing WooCommerce Reports Using AgencyEasy.
Utilizing AgencyEasy to manage client sites can save time, money, and stress. One of the greatest benefits of the AgencyEasy SEO reporting tool is being able to track your progress over time, as well as identify areas for improvement. Highlighting successes and showing their impact can build client trust – ultimately leading to more business. The white labeling feature by AgencyEasy is an easy way to promote your personalized branding to give the impression of using a platform designed by your team- this simplifies marketing your services while wowing clients!
Product Performance
WooCommerce store managers can utilize AgencyEasy sales reports to track the total number of convertible actions that may include downloads, sells, etc., within a certain time interval and analyze trends within their online sales, providing valuable data that may aid with making marketing or business decisions. An important feature of the AgencyEasy report is a breakdown of orders. This feature can help a site manager see how many orders have failed or been placed on hold – this way, they can reduce these numbers and boost overall success rates.
Orders Performance
WooCommerce reports by AgencyEasy are an effective way of tracking and monitoring the sales activity on your online store, as they offer insight into revenue, customers, inventory, and growth of your ecommerce business. With these reports, you can better understand your customer's behaviors and preferences while ensuring your best-selling products never run out of stock – saving potential buyers from encountering an out-of-stock message! Reports generated by AgencyEasy can help you identify which items are most popular with shoppers in your store and their performance over time.
Inventory Performance
There are various metrics that can make or break an online store, and you'll want to monitor those that will help both you and your client advance their business – something the default WooCommerce tools cannot do effectively. These reports can help identify products with high refund rates that stand out relative to your store's average refund rate and identify which needs changing in terms of product mix or change requirements. Having this knowledge at your fingertips allows for effective product analysis and decision-making processes.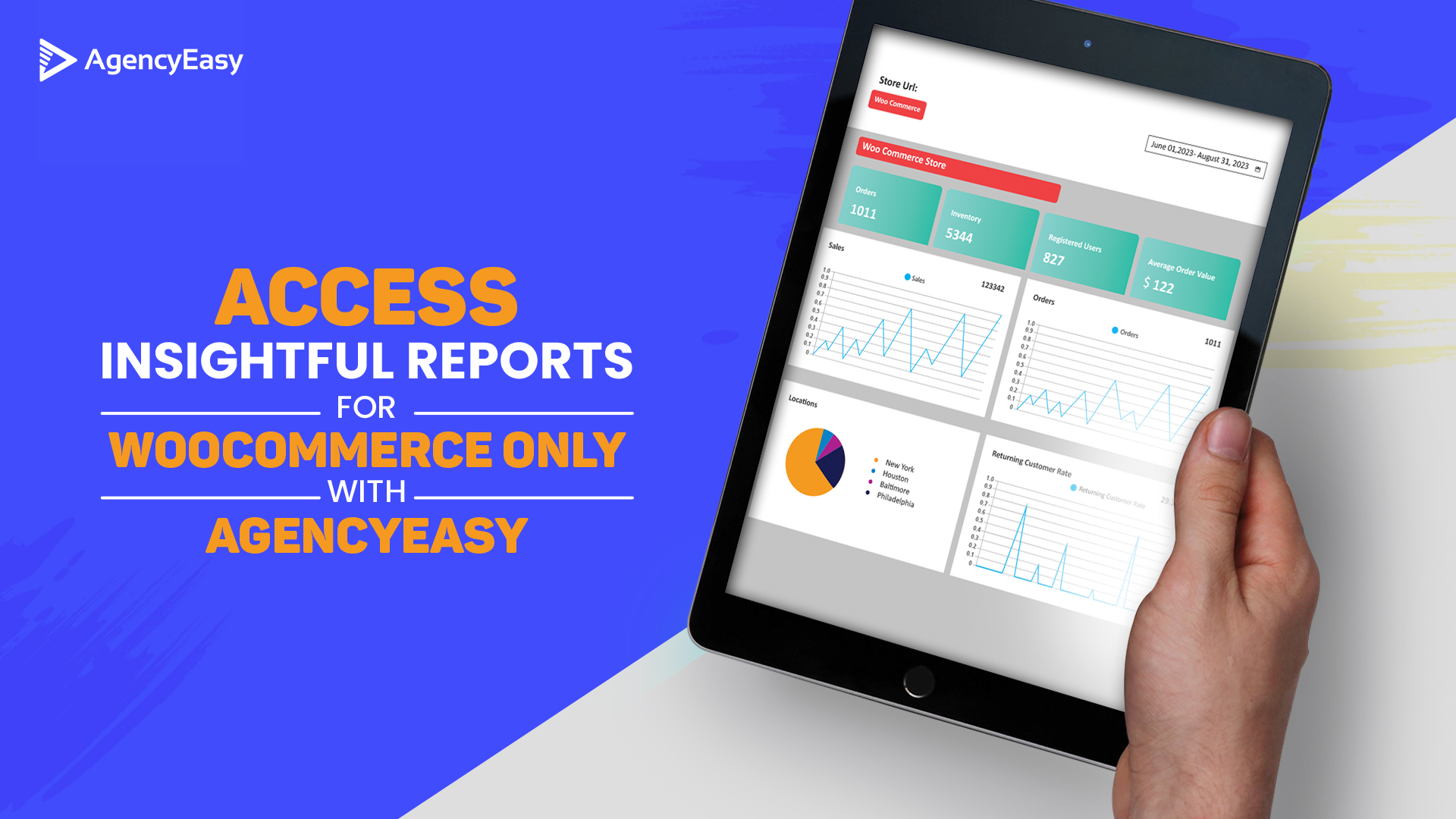 AgencyEasy is a White Label SEO reporting tool designed to save you time on manual ranking analysis by quickly and automatically gathering accurate data from multiple sources and compiling it into an organized, professional-looking SEO report for clients to see. This comprehensive SEO reporting tool offers you everything from tracking the performance of your website on search engines, displaying it in an intuitive dashboard, exporting it to PDF or Excel files, and tracking competitor websites for their SEO strategies. Putting forth effort is well worth your while if you want to maximize this powerful resource!
To learn more about AgencyEasy and how it can help you generate insightful WooCommerce reports for your client's business, get in touch with one of our experts at AgencyEasy!
Loved By Other Digital Agencies
There is a reason why other digital agencies trust us. Discover what industry experts have to say about AgencyEasy.